The G-Spot: Fact or Fiction?
By: Emily Fata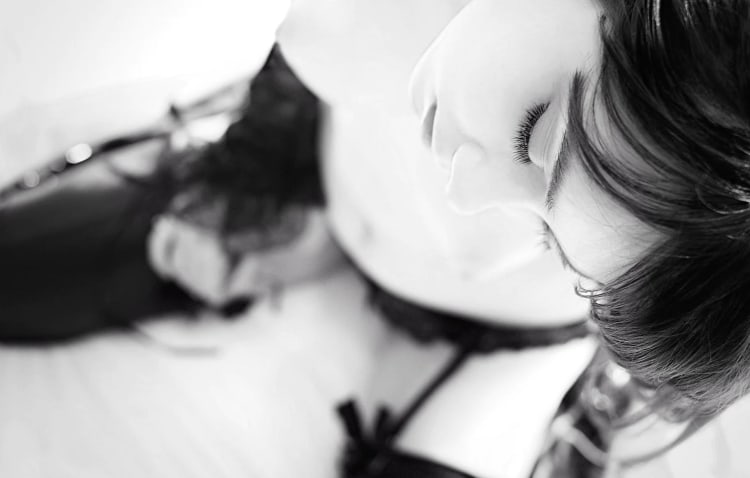 These questions have puzzled pleasure-seeking men and women since German researcher Ernst Gräfenberg first discovered the G.S in the 1940's. In 1950, Gräfenberg described a distinct erotogenic zone on the anterior wall of the vagina, which was referred to as the Gräfenberg-spot. As a result, the G-spot had become a central topic of popular speculation and a basis of a huge business surrounding it.
In 2012, a research review concluded that there isn't much anatomical proof that every woman has a G-Spot, but anecdotal evidence and 'reliable reports' states that there is indeed a specific area inside the vagina that, when stimulated, may help some women reach orgasm.
The G-spot is a notoriously controversial topic. Some say it exists, where for others, it's pure fiction. Reports in the public media suggest that the G-spot is a well-characterized entity capable of providing extreme sexual stimulation, but science is struggling to provide its existence. A peer review article aimed at exploring current evidence for an anatomical female G-spot. The literature cited dozens of trials that have attempted to confirm the existence of a G-spot using surveys, pathologic specimens, various imaging modalities and biochemical markers. The surveys found that a majority of women believed a G-spot exists, although not all of the women who believed in it were able to locate it. Attempts to characterize vaginal innervation have shown some differences in nerve distribution across the vagina, although the findings are not universally reproducible. Radiographic studies have been unable to demonstrate a unique entity (other than the clitoris, whose direct stimulation leads to a vaginal orgasm).
Although objective measures have failed to provide consistent evidence for the existence of an anatomic site that could be related to the famed G-spot, other testimonials of the existence of a highly sensitive area in the upper wall of the vagina raise the question of whether scientists should continue their search for this mystical-bedroom-unicorn.
As with many body parts, there is much variety with vaginal sensitivity - with some women reporting to have greater sensitivity in the front part of their vagina. When aroused this area can be more sensitive than usual.
Deborah Sundahl, an expert on the female ejaculation and author of Female Ejaculation and the G-Spot, believes wholeheartedly that the G-spot exists and can be a powerful asset when it comes to sexual intercourse. She states, "The G-Spot has a unique orgasm, which is different from the clitoris. This is because the prostate has a different nerve (pelvic nerve) than the clitoris (pudendal nerve) and therefore the G-spot has a different orgasmic sensation. This is one of deep, melting love and women love it!"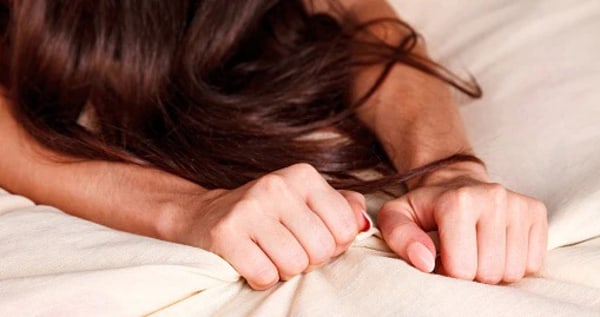 While it's not clear if every woman gets off on G-spot stimulation, there's little debate about where the controversial pleasure point can be found in women who do - it's about 2 inches (5cm) inside the vagina, on the top side of the vaginal wall. Inside the vagina is composed of a small, cylindrical patch of ridged, knobbly tissue about 1-2 inches (2.5 - 5cm). The apposed G-spot is located on the front wall of the vagina. The best way to find it (on yourself) is by inserting a finger or while either lying on your back or having your partner on her back. You should notice a rougher patch of skin in comparison to the rest of the vagina. You've found it!
Like anything sex-related, foreplay is paramount! Focus on kissing and caressing your partner's lips, breasts, butt, and other non-genital hot spots for several minutes before getting down to business. The G-spot is composed of tissue that swells when it becomes aroused. If she's already turned on, it will be much easier for you to find it and go about pleasing her. Even if your partner is moist from foreplay, a few drops of lubricant might make things more comfortable.