Do I Need Explicit Consent Before Any Type of Sexual Activity?
By: Emily Fata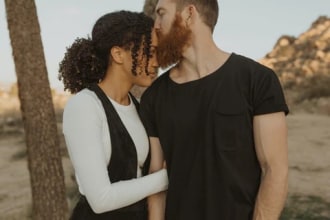 One thing we find critical to remind others of is the importance of communication in sexual relationships. It doesn't matter if the person you have a sexual encounter with is a hookup, a new serious partner, or a long-term relationship - explicit consent is always necessary. Through expressed consent, people can explore new boundaries in the bedroom (or whatever room you find most arousing) as well as revisit tried-and-true favorites, without the fear of crossing the line of sexual assault.
From trying new sex positions, to the use of sex toys, all the way to discovering blindfolds and masks or spanking with floggers, the 'rules of consent' state that it must always be given willingly and clearly.
Below, we dive into what consent is and what consent is not, including the various ways folx might consent to sexual activities, what warrants explicit consent, and exploring situations where consent might not be so obvious (and how to address that).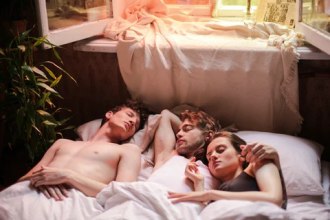 What is consent?
Sexual consent permits one or more partners to engage in something sexual, including the mutual agreement to do something of a sexual nature to or with someone else. In other words, it's permission for something erotic to take place. Consent must be given during anything from a casual fling to sex during marriage, both for sexual practices you've engaged in before or activities that are entirely new for you both.
Yes, that means checking in to make sure your partner is excited about having missionary sex as much as it is essential to ensure they're enthusiastic about role-playing. Likewise, it's equally crucial all parties involved are thrilled about the idea of using sex toys you've played with in the past, in the same way that they should be about using restraints for the first time.
Why is consent important?
Getting clear on whether or not someone is keen on any sexual activity helps to avoid any 'miscommunications', fosters a safe space for everyone involved, and ultimately shows that you respect the person you are having sex with. That said, a lack of consent can be for any reason, and regardless of why someone does not want to go further, their desires must be wholeheartedly respected. It doesn't matter the reason why.
If someone does not express explicit consent but communicates interest to have sex under certain circumstances - for example, reducing discomfort during sex by using the right lube - a frank discussion may help everyone involved be ready to go further and to be excited about it. Fears surrounding having sex postpartum or erectile dysfunction (among other topics) can also be concerns that some folx might want to address before giving their consent.
How do I know if a partner has expressed consent?
To keep it real in the bedroom, consent is 100 percent necessary. This can be expressed in two different ways:
Verbal consent
This is explicit consent that is spoken aloud to one or more partners. It can sound like:
- "Yes! Keep doing that!"
- "I want you to touch me here."
- "I'd love to take you to bed tonight."
Physical signs of consent
Consent is not always expressed verbally; sometimes, a partner may give physical indicators that they're super excited for a particular sexual activity. This may look like:
- Guiding a hand to a specific spot
- Getting yourself into a position for a particular sex act
- Smiling or laughing in excitement
How can I confirm if someone is not consenting?
Just as someone can consent to sex verbally or with physical cues, they can also be withholding consent in the same way. The bottom line? You won't know until you ask for confirmation; never assume that because someone hasn't explicitly said 'no', that they must mean 'yes'. It isn't a matter of 'maybe' or "I'd prefer not to", but rather, of a complete and resounding "yes" that has been spoken with a sound mind. Thus, neither party can consent if they are intoxicated (whether they can speak or not).
As well, consent that is not freely given by a sexual partner is considered sexual assault or rape. That is, coercing a partner to agree to have sex with you through guilt, manipulation, blackmail, or any other means is still sexual assault. A person must want to have sex for it to be consensual.
If none of the preceding points persuaded you to ask for consent, then you shouldn't be having sex. End of story.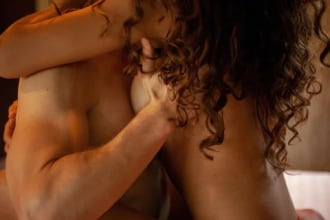 Can consent be withdrawn?
Remember that consent is not concrete and can be withdrawn by anyone involved in a sexual act at any point in time. When someone expresses that they have changed their mind - either before or mid-sex - everyone involved must stop immediately and back off. Ignoring a person's wishes and continuing is not consent.
Be aware that this can be regarding anything, including masturbation, agreeing to have sex in a particular location (for example, shower sex), using toys like a tickler, experimenting with vanilla bondage, or even discovering parts of the body (such as nipple play).
Whether you're exploring exciting new sex positions, curious about trying out anal sex, all the way to discovering how to peg someone with a penis while using a strap-on, the 'rules of consent' are clear: expressed consent must always be given willingly and clearly. If it is not, it can be sexual assault.
We hope that you are now incredibly clear on all things related to this topic, including the necessity of consent in long-term relationships to a one-night stand or when attending a kinky party. Just remember: each new act requires consent, even if it's a simple check-in with one another, to ensure that it's okay to move forward. Besides, once everyone involved has consented completely, it opens the opportunity for tons of sensual thrills, eroticism, and the discovery of both you and your partner(s)'s bodies.
What are your foolproof rules of consent regarding its expression and determining if your partner has given you genuine consent? How do you think society can work harder to teach about the importance of asking for consent?