Water, Silicone or Oil Which Lube Should You Use and Why?
By: Emily Fata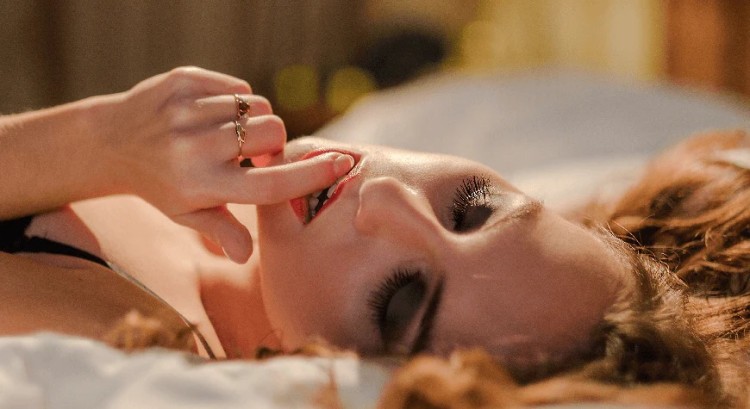 The truth is, sex isn't always as romantic as it seems in our favorite blockbusters or on T.V. - sometimes it's uncoordinated, uncomfortable and could use some lube to smooth things over. Sometimes you're ready to go, and she's not quite there, or she just might not physically be able to stay naturally wet during long-lasting sex.
Personal lubricant is the quickest, easiest and probably most effective preventative measure that you can take against dryness and chaffing during sex. It can also help prolong love-making sessions and make your own masturbation more enjoyable. It's also essential for anything anal!
Even if you consider your sex life to be in pretty good shape, you should consider the advantages of introducing a personal lubricant. Quickies can actually be quick, long time love-making smooth and you and your partner will avoid any post soreness that you might have previously experienced from too much friction.
For starters, virtually all lubes on the market today fall into one of 3 categories:
Water-based
Silicone
Oil (Sweet Almond, Jojoba, Coconut, Sunflower, Argan, and Ylang Ylang)
While each of these groups has their advantages, water-based lubricates tend to be the most popular. This article aims at summarising the pros and cons of each lubricant type.
Water-Based
Since they're water-soluble, the body's skin and mucous membranes will absorb them more easily. This makes clean-up much simpler: just a little warm water (maybe some soap) and the lube will easily wash off the skin.Water-based lubes are just that: water-based. Their main feature is that they are smooth and slick - without being sticky or messy like silicone and oil-based lubes.
However, its solubility also means that you might have to periodically re-apply it, depending on how long you're at it. This is one of the chief drawbacks in regards to water-based lube - since we all know that in the heat of the moment, an interruption is probably the worst thing that could happen.
Water-based lubes have the added advantage of being completely condom-compatible, as opposed to oil-based lubes that corrode latex (more on that later). One thing to watch out for, however, is that many water-based lubricants contain glycerine, which can promote infections in women pretty easily and makes quick post-sex clean-up mandatory. It's important to check the ingredient list to ensure that the product is glycerine free before buying.
Silicone-Based
Silicone-based lubricants are slick and can be used in water (hot tubs, showers, lakes, swimming pools). They are less likely to need multiple applications (in comparison to water-based lubes). They generally require soap and water for clean-up. Use them sparingly and avoid getting them on surfaces you don't want to slip on later.Silicone-based lubes are similar to water-based lubes but are generally much greasier and last much longer, despite having a thinner texture. In fact, that's their main advantage: silicone-based lubes take ages to dry out. No muss, no fuss, no need to reapply.
The word "silicone" may not sound like the kind of thing you want anywhere near your most intimate parts, but the truth is, it's a very body-safe ingredient. Silicone is hypoallergenic and cannot be absorbed into the skin. The silicone lube's forte is its unmatched slickness and staying power. Silicone lube will not dry out, period. Plus, it will stay on in water but washes off easily with soap.
Silicone lubricant cannot be used with a silicone toy (it will cause the material to deteriorate). It can also be tough to wash out of fabric, so, you know, try to be naked when you use it.
Oil-Based Lubes
Oil-based lubes aren't as popular as the previous two kinds. Probably since they're:
Incredibly messy
Commonly known for their corrosive effects on latex condoms
(It's important to add that oil lubes are safe to use with nitrile, polyisoprene and polyurethane condoms - but these tend to be more expensive.)
In the early 90's a study was conducted by the International Journal of STD and AIDS. The objective of the study was to observe the impact that additional lubricant had on condom breakage and slippage. 268 couples agreed to participate in the study. Each couple was given 6 new and 6 aged condoms to use during vaginal intercourse (which they were able to do privately at home). They were also instructed to use:
No lubricant
A water-based lube or
An oil-based lubricant.
Unsurprisingly, the use of a lubricant (either water or oil-based) increased slippage rates of both new and oil condoms. However, researchers found that the use of the oil-based lube increased breakage in both new and old condoms.
Water-based lube was not found to impact breakage of new condoms and decreased the breakage rate of the aged ones. Couples using no lubricants discovered that old condoms broke more often new ones.
This study suggests that condom users should stay clear of any oil-based lubricants. The water-based lubricants were found to be the most slippery (which is ideal during sex) while protecting the condom from damage.
Aside from condom breakage, natural oil-based lubes can be a great option for couples who prefer not to use condoms. They are nature's natural lubricants and can be a lot better for the environment. Most of them can be found in your kitchen. The general rule is:
"If it's safe for you to eat, it's safe for your genitals"
The body can clear out natural oils more easily than petroleum-based lubricants - so try to avoid those. Oils such as grapeseed and apricot tend to be thinner and therefore better suited to vaginal intercourse.
When choosing a lubricant, it's important to take your needs and health into consideration. Water-based lubes provide great lubrication (and are gentler on your genitals), but require top-ups - which might get annoying. Silicone lubricants are long lasting (no top-up required), but they can lean more on the pricey side of things. They are generally a great lube, and if you have the money, they're worth the cost. Oil lubricants can be very hit and miss. They degrade latex condoms - so not the best to use if you're trying to have safe sex. If you, however, are not a condom user and looking for a cheap alternate lube, then natural oils are the way to go - just steer clear of products with petroleum as they'll cause genital irritation.