Keeping It Real In The Bedroom
By: Emily Fata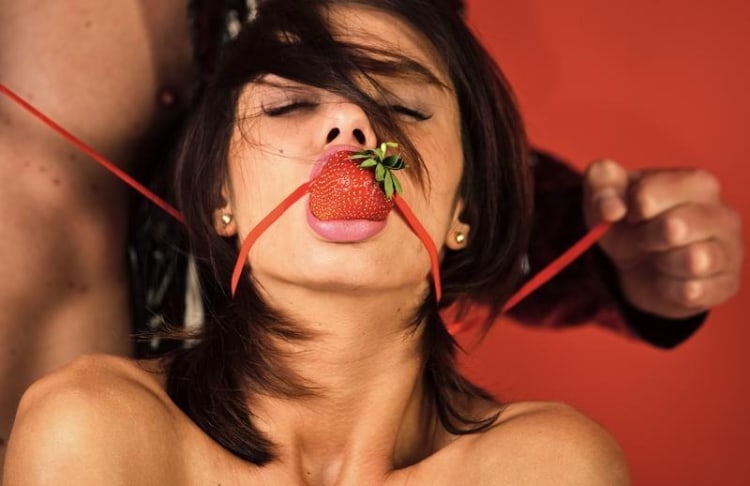 If you are in a sexual relationship and are looking for new ways to spice things up in the bedroom, why not try vibrators, wand massagers or even g-spot toys? Many couples are starting to bring sex toys into their sex lives to change things up a bit, or add a little bit more excitement.
For some couples, regular everyday sex and the same old sex positions, become boring after a time. In today's ever-changing world of technology and the society becoming more self-aware that sex and toys are not so taboo anymore, brings new excitement. Years ago, this topic of couples and vibes would not even be discussed. That would be considered inappropriate and taboo. Porn and sex toys were not a topic that could be addressed. Now, over the past ten years more and more sex toy and accessory stores have popped up all over the place. Ten years ago, maybe you would have one place to shop for online sex toys. Now, the competition is so fierce, there are so many online shops, and the manufacturers are adding more toys to their inventory each day.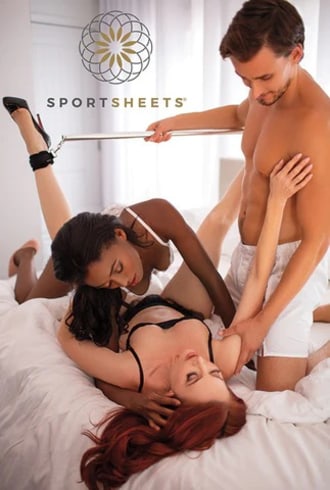 The manufacturers of these sex toys are using technology to improve the old toys. It's not your typical vibrator anymore. Now, couples are swimming in a sea of so many choices. There are Bluetooth vibes, g-spot vibes, bullet vibes, wand massagers. For some women it is impossible to find their g-spots, this has been an ongoing discussion for years now. Many women, during sex with their partner, cannot reach orgasm with penetration sex. It's not necessarily the male partner's fault. He can have a large or small penis, but if that g-spot is not getting hit, she is not going to reach orgasm by having sex with just plain old-fashioned penetration. This is why some women give up and enjoy having clitoral orgasms.
So as a couple, if your not able to locate and have a g-spot orgasm, why not have your partner have a little fun. It can bring much excitement for the couple as well. They can spend time shopping together, trying to find the right toy. Sex toy shopping is a fun and kinky thing to do together. While shopping and then finding the right g-spot vibe, you can go in the bedroom and also try a few things, to make your new vibe night a little more erotic. From research, it would be very romantic and helpful, to maybe take a nice warm bath together and do a bit of underwater teasing. The warm bath water will undoubtedly relax the muscles in your body which, helps when trying to have a g-spot orgasm. After your warm, sexy bath, you can go into the bedroom, have your partner rub you down with some oils. From there, a little foreplay would be beautiful and erotic, and let him build you up. As you begin to get built up, think of the excitement, of having this new g-spot toy inserted inside of you. This will be a huge turn on for your man as well. Let him work the toy and have him help you discover parts of your body, which can bring orgasm and much more intense sex for you both. Think about how turned on you will both be, once he hits your golden spot and you have a powerful orgasm. This will arouse your lover, and he will be deep inside you in no time, while this can lead to a night of kink and fun. All because of a new sex toy in your relationship.
Another favorite toy for couples now are the wand massagers. Wand massagers are available both battery operated or electric operated. The wand massagers are highly recommended for clitoral orgasms. Now, as we mentioned in this article earlier, there are both women, some who can orgasm from a g-spot orgasm, but not clitoral. Either way, if you can reach orgasm both ways, this toy is a five star rated toy, that can enhance your sexual relationship. This would bring things to a new level. Imagine, just tying up your girl's hand and feet, while nude. Then you could tease her with the massager wand; gently on her clit. This will drive any woman crazy. These particular toys, bring orgasm on rather quickly. Many women do own these massagers because they are probably one of the best selling toys and a favorite amongst women. However, having your man using that toy on you instead of when you alone masturbating, can be more than erotic and intensify the sexual pleasure in the bedroom between the both of you.
These two sex toys are highly recommended for couples looking to have a little more excitement in the bedroom. However, there are hundreds of other vibrators that can add to your sex life. Bringing sex toys into your love life is highly recommended. It is always best to keep things new and fun. A lot of couples, who end up in a relationship with a cheating partner, is because of sex. Sex is a significant part of a loving relationship. Sex is healthy and just like the communication between a couple is a crucial factor in a relationship, so is your sex life. So don't let it get to be the same old thing each time you are intimate. Keep things exciting and new by adding some new toys into your life.