How You Can Explore BDSM Limits for Ultimate Sexual Pleasure
By: Emily Fata
What is BDSM, exactly? The acronym itself stands for "bondage and discipline, dominance and submission, sadism and masochism." It is a play on power dynamics between two or more people, where there are clear Dominant and submissive roles, and can range anywhere between vanilla bondage to using restraints and complex BDSM furniture. These do not necessarily adhere to 'traditional' gender roles of male dominance over the female body, though this can be an element of the consensual sexual fantasy, if someone chooses.
With this in mind, as folx explore their bodies, desires, and fantasies to achieve the ultimate sexual pleasure, it's important to get clear on both your BDSM hard limits and soft limits, communicate them to your partner(s), and ensure that anyone involved is comfortable and enjoying themselves.
Get Clear on Which Aspects of BDSM You'd Like to Explore for Sexual Pleasure
As mentioned above, BDSM stands for "bondage and discipline, dominance and submission, sadism and masochism." Some people may only enjoy particular elements of BDSM, while some folx might prefer others. Thus, understanding which aspects of the erotic practice work best for you, as an individual, is critical. Does using crops and whips sound enticing to you? What about sex toys? How about trying nipple play? Whatever speaks to you, use that as your starting point.
As a side note, please make yourself aware of the myths about sexuality and disability. Anyone can engage in BDSM activities, so long as limits are set by all parties involved to ensure that everyone's emotional and physical well-being are considered. This may mean taking into account other folx's first-hand experience on such things as having fulfilling sex in a wheelchair or even looking deeper into intimacy after amputation.
What Are Hard and Soft BDSM Limits?
Generally speaking, BDSM limits are the boundaries one puts on their sexual practices due to their preferences, moral or religious principles, and fears or concerns. This can be about the acts relating to penetrative sex (whether vaginal or anal sex), masturbation, use of certain toys - anything goes!
Of these boundaries, hard limits are entirely non-negotiable. Once set, no other participating party should, at any point, attempt to sway their decision to make them engage in an erotic act they have banned. However, soft limits refer to boundaries that may be changed by the person who has set them. That is, they may give consent to slowly begin crossing that boundary, up until they reach a hard limit (at which point, the activity will not intensify further or might stop entirely, depending on what was decided beforehand).
Learn Your Limits
First things first: learn your limits. Think about the things you already know that you enjoy and those you'd like to try out, as well as the things that you know with certainty that you are not into or that might cause any uncompromisable discomfort (whether emotional or physical). This can include nipple play, spanking, and the use of floggers, paddles, and ticklers, among other things.
Limits for Dominants
If you are a Dominant, what are you against doing to your submissive? For example, maybe it's using a strap-on for pegging someone with a penis because you don't like the idea, whipping a sub because of past trauma you've experienced, or using ropes and bondage tape because you do not feel you have the proper training to use them safely. Whatever your reasoning is, is reason enough.
Limits for Submissives
If you are a submissive, it's essential to clarify what you are not okay with performing, receiving, or engaging in sexually. Think about the use of such things as spreader bars, ball gags, blindfolds and masks, and collars and leashes. We also recommend being upfront about the extent of each BDSM practice you're willing to participate in, including (but not limited to) bondage and disciplinary measures. Just as with folx who take on the Dominant role, a submissive can set clear hard and soft limits that are to be respected by everyone involved. BDSM should always be safe and pleasurable for each person included.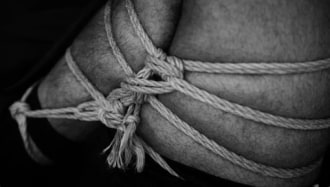 Communicate with Your Partner(s)
If there's one thing we want to drive home, it's that communication in sexual relationships is key. As you navigate your way through practicing BDSM together, be open about what you desire and how each person plays a role in the fantasy. Think of it as a BDSM checklist: be clear about your limits and whether they are hard or soft, and confirm others' limits, too.
To make things more pleasurable for everyone involved, you may want to consider reducing discomfort during sex. Only engage in sexual activities in locations where you feel safe, switch up positions, use the right lube, and talk through all new ideas before jumping into them.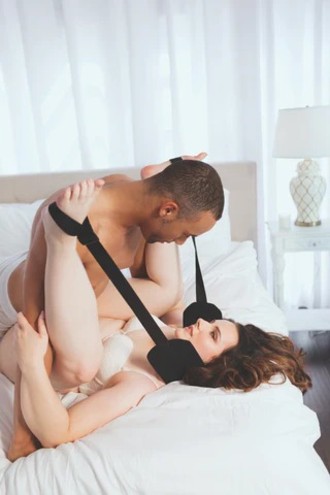 Trial and Error is Completely Acceptable
Not everyone will find every part of BDSM enjoyable, especially when there is a learning curve to consider as each person becomes acquainted with the practices and what turns everyone on. Because of this, trial and error is quite common! We recommend easing your way into it; bondage for beginners is a great starting point, as are using sex toys as part of some sexy date night ideas. If you do, make sure to reference our sex toy cleaning guide afterward.
The Original Sportsheet® is a great product to enjoy restraint play, whether as part of light and sensual eroticism or incorporated into acts of masochism. It's no wonder so many people love it!
We hope that our 'BDSM checklist' for establishing and setting both hard and soft limits will help you fully explore your sexuality and enjoy the sensual contrast of power dynamics between two or more people. As you discover what you're hoping to get out of the experiences you have, learn about and adjust your desires through trial and error, and communicate clearly throughout the process, keeping it real in the bedroom will be a breeze.
Do you have any further suggestions for folx just beginning to explore the world of kink, fetish, and sexual pleasure? What are some of the main points on your BDSM checklist, whether favorite products, establishing power dynamics, or setting BDSM limits?