How Our Woman-Run Sex Toy Company Set a New Standard in the Industry
By: Emily Fata
What does it take to run a national enterprise manufacturing and selling quality sex toys and other sex-related products? Put simply (and in our humble opinion), being the founder of the best sex toy company out there doesn't always come effortlessly. However, it certainly isn't impossible; Sportsheets' CEO and owner Julie Stewart is a prime example that dedication, passion for the industry, and deep knowledge of what folx are looking for are crucial elements of maintaining a successful business.
There's no societal 'norm' that can dictate what a woman can and cannot do - how she thrives is entirely up to her. Today, we're sharing a peek into Julie Stewart's sage wisdom on running a women-owned business in the sex industry!
Why focus on women's pleasure?
Society placed women's pleasure on the back burner for too long, never giving it equal attention as with folx with penises. Julie explains that since joining her brother in 1995, "The industry has really changed in the last two decades. There is more social acceptance of women's sexual desire, greater understanding of the female anatomy, and greater spending power among women in the marketplace. Shopping from home for sex toys has improved access for women, as well. The industry has responded with better quality sex toys using body-safe materials and wiser packaging."
While a national enterprise like Sportsheets recognizes how important it is for women to turn themselves on, masturbate, and explore erogenous zones like the G-spot and A-spot (for example, through anal sex), unfortunately, "The biggest gap that still exists is in the female consumer, who may not know her own anatomy, may not understand what actually gives her pleasure, and may still have a lot of shame around sexuality, in general; those are the women Sportsheets hopes it can reach."
Let's talk about this critical social shift
Thankfully, as a society, we've become more comfortable not just talking about sex and how to keep it real in the bedroom, but about women's sexual health and pleasure, in particular. Julie points out that, "Women have more discretionary income for sexual health products, and they have more options than they did 20 years ago. There are as many products that women can use with a partner as by herself." It goes beyond owning erotic toys, though.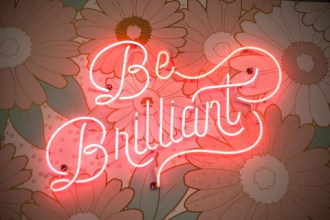 "Female leaders in the industry have raised the standard of quality and design over the last two decades. The cultural changes are clearly visible in the increase in content creation for women and shows that have continued to normalize women's sexuality and gender. Years ago, HBO's Sex in the City was not only titillating, but it was a sometimes-shocking examination of women's sex lives. Then the Fifty Shades blew up the concept that women weren't turned on by domination. Today almost all mainstream shows include women's sexuality as a normal topic, either with humor, from the perspective of trauma, or matter-of-factly, as a normal part of all women's lives."
Let's open up the conversation on speaking freely about having sex postpartum, sex after menopause, Kegel exercises, and even squirting. After all, it's a completely normal aspect of life that many vulva owners experience.
How do you run a company in the sex industry?
Despite running one of the most successful sex toy companies, Julie is honest about the fact that "as a woman business owner, in any industry, there are additional challenges. As a woman and a mother, the job of juggling parenting and running a company are a constant tug of war. It's hard to ever feel like your kids or your business get the attention they deserve. Although this is hard emotionally, it provides many opportunities."
When designing incredible products like The Original Sportsheet® or encouraging open discussion with sexual partner(s) about pleasure and fantasy through elements like role-playing, the impact you can have on the world around you is profound. In fact, you'll find that a new industry standard is emerging because of the work being spearheaded by your own company. Julie realized that her, "Daughter and her friends get to see that yes, women do run companies, too. I have appreciation for employees that are parents and have children, and how challenging it is when one or both parents are working and trying to raise a family. I take that to heart when I structure the company's benefits."
Even when you excel at business and have a perspective-shifting company, though, something like your age can still stand in your way. This is just another hurdle to overcome, on top of being a woman entrepreneur. When Julie was younger, "it was much harder to be taken seriously. Most of the time vendors and colleagues would speak toward my male business partner and assume that he was the leader to address - those things required that I work harder and keep dusting off. Getting my MBA from Pepperdine University when I was younger provided credibility with vendors and the business community. As people, we all make assumptions about others. As a female leader, I just had to disprove more assumptions that people made."
Though it may seem staggering to hear in 2021, just 25 years ago, when Julie launched her career in this industry, "You could count the women owners on one hand. They were very inspirational, as they were truly blazing trails and risking jail and the scorn of their communities for wanting to provide pleasure to people. It's great to see so many more women in decision-making positions today in our industry, but we still have a long way to go."
As with many women entrepreneurs, Julie Stewart has faced struggles running not a little sex toy shop, but a national enterprise - particularly in setting the bar high as the best sex toy company out there. Designing and manufacturing quality sex toys and other sex- and kink-related products is no easy feat, yet Julie has overcome these obstacles for over two decades.
Her dedication, enthusiasm for the industry, and in-depth understanding of what people want allows her to run a successful company. There is no societal 'standard' that can tell a woman what she can and cannot achieve; she has the power to thrive. That's one of the main things that makes this women-owned business so unique.
What do you love most about our women-owned business? How do you feel that we go the extra mile for inclusivity amongst the world of sex toy companies?