Please Me: Vibrators for Self-Use
By: Sportsheets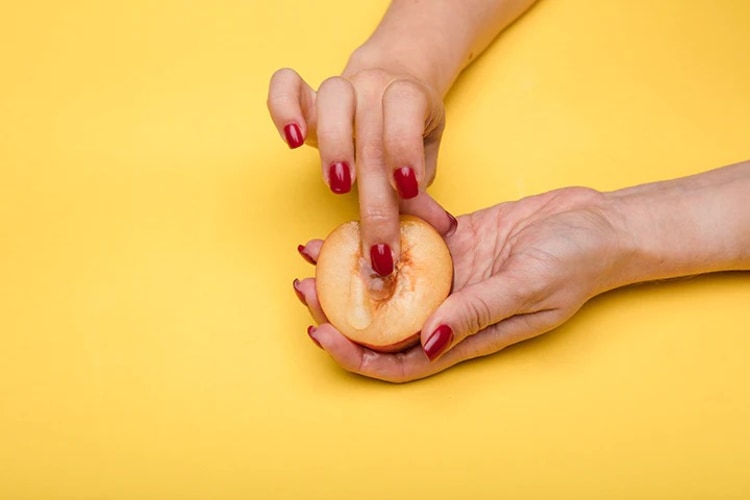 We tend to think of vibrators as being used exclusively by women - and always alone. Both these assumptions are incorrect: Men increasingly are discovering the erotic sensations of vibrator play. And couples are incorporating these sensations into the sex play they enjoy with each other.
Even if you're purchasing your vibrator for couples play there's a lot to be said for learning about your new toy - and yourself - by playing with it alone for a while. It's not essential by any means - but you might like to be familiar with how to use it on yourself so you can better guide your partner when you get together.
So, whether you're male or female, if you're discovering the delights of a vibrator for the first time here's Sportsheets' guide to getting started with - and enjoying - your vibrator.
When you get started keep these thoughts in mind...
Get your motor running...
There are two motors to start up here - yours and the vibrators! Get yours going first with some hand stimulation.
Start with the lowest power setting... then work your way up
Some of the smaller vibrators have a single power setting. Bigger ones - like Sportsheets' orgasmic Violet Vibrator - have multiple speed settings. In the case of the Midnight Violet - that's ten (count them!) settings...
Start with the lowest setting first. No two bodies are alike, and what seems like a gentle sensation to you may feel thunderous to another person. Get used to what the lowest power feels like - different parts of your body will experience that sensation differently - and then slowly work your way up through the settings one at a time.
Aside from just feeling wonderful, you'll learn which settings are best for which part of your body.
Different places feel different...
You're more than just your genitals, and Sportsheets vibrators will provide wonderful sensations all over your body. Make a promise to yourself: Enjoy the range of feelings anywhere and everywhere.
Approach your body from different angles. If you're a woman applying the vibrator to her clitoris see how the feeling changes if you approach your clitoris from different directions and angles.
And the key to pleasure is not just looking for the best feeling but looking to discover a range of feelings. Start with face or feet; move to calves, backs of knees.... arms, hands. Work your way to more orgasmic spots... Our genitals aren't the only place we can feel good.
Alter pressure to enjoy different sensations
Varying the pressure varies the sensation. Experiment and, in the same way, that you start with the slowest vibrator speed, you're best off by starting with the gentlest pressure first too.
To minimize the sensation at first, you can wear an item of clothing - underwear, for example - and simply place the vibrator on the covered body-part.
Working your way up through different pressures (and speeds) isn't just a way to get to learn about your vibrator preferences - it's an exciting voyage of discovery in its own right.
They work inside and outside!
The vibrating sensations of a Sportsheets vibrator work as well when applied outside the body as they do when applied inside. In other words, with some of them, like the 10-Function Peace Vibe, which is extremely flexible and can bend into comfortable shapes that hit your secret spot just right.
Some vibrators are created primarily for outside use - the Sportsheets Mini Vibe is an excellent example of this. You apply the Mini Vibe to the surface of the skin - arms, legs, thighs, penis, scrotum, clitoris - and using different pressures and strokes discover and enjoy a range of pleasurable feelings. This magic little bullet vibe is also suited for many of the Sportsheets Strap-On Harnesses and some of the smaller vibrating toys like the Sex In The Shower Vibrating Mesh Sponge, the Finger Massager Kit, the H2O Resistant Vibrator to name a few.
Others do their best work when inserted into you. The powerful, comfortable and quiet Sincerely G-Spot Vibe doesn't only stimulate the inside of the vaginal walls; its shape is purpose-built to stimulate a woman's G-spot too - with often mind-blowing results.
The Midnight Lavender can work outside the body of course - just hold it against you and vary pressure and speed according to taste.
The Sportsheets Violet also works inside and outside the body; it's beautifully curved and its gentle ridges will delight - wherever you decide to put them! Made of silicone it's the ideal material for sensory play and it is shaped just right for any kind of sensitive insertion - vaginal or anal.
Some discreet pleasure
Look - no hands! Introducing the Vibrating Black Velvet Strap-on. Around the house, at the movies, in a meeting... This little beauty holds a perfectly-placed bullet vibrator for discreet - and very secret - pleasure. Of course, worn while playing with your loved one just adds to the pleasure.
As an added bonus, it also has an attachment for a separate dildo (bought separately) - turning this item into a truly multi-functional sex toy.
Men can get the vibe too...
Guys - don't miss out on this! There are some sensational feelings available to men who try out some vibrator play. Here's some guidance for the boys...
First, vibrator play is better when you take your time. Male masturbation can be quick but consider this a voyage of discovery. Take some time and enjoy some very pleasing sensations...
Don't go straight to the genitals! First try your arms, face, chest, nipples, calves, thighs... Work your way around and see how good that can feel.
Around the genitals pay attention to the different parts of the penis - the base, the head, and the scrotum. Be careful on the testicles - they react best to the lowest setting and gentle pressure. You can increase either - or both - as required but begin low and gentle.
Wander to the perineum (that's the sensitive area between your balls and your anus), try different pressures - starting gently with the vibrator at its lowest power.
If you want to insert the vibrator into your anus then start slowly. Insert the tip only and move it around a little to get a feel for it. Once you're ready, insert a little further - another inch, perhaps - and do some slow in and out movements. Oh, and use some water-based lubricant to ensure a comfortable fit.
The Big Finish
The final word: Vibrators can bring a lot of pleasure to your sex life and the best way to figure out what's right for you is simply to experiment. That's your homework - now go out and have some fun!