Pivot 3 in 1 Play-Pad
3-in-1 design makes it compatible with flared based dildos, bullet and wand style vibrators*
Hook and Loop bottom allows for adjustability and reuse
Compatible with the Pivot™ Positioning Bar, Pivot™ Positioner, Pivot™ Protector and the Original Sportsheet*
*Flared base dildo, wand/bullet style vibrator, Positioning Bar, Positioner, Protector and Original Sportsheet not included
Pivot 3 in 1 Play-Pad
Description
Experience new sensations in every position with the Pivot™ Play-Pad accessory for compatible Pivot™ products! This 3 in 1 tool allows for you to pair your favorite flared base dildo, bullet or wand style vibrator with the same versatility and support that comes from Pivot™ positioning products. The Hook and Loop base keeps it durable and secure so you don't miss any tantalizing sensation. Reapply the Play-Pad to any position for precise stimulation on any compatible Pivot™ product!
Intensify your pleasure with your favorite toys for hands free stimulation on the Pivot™ Positioner while easily adjusting the 3 in 1 Play-Pad to fit any position and reach every tantalizing angle!
Dimensions: 12" x 7.87"
Features:
3-in-1 design makes it compatible with flared based dildos, bullet and wand style vibrators*
Hook and Loop bottom allows for adjustability and reuse
Compatible with the Pivot™ Positioning Bar, Pivot™ Positioner, Pivot™ Protector and the Original Sportsheet*
*Flared base dildo, wand/bullet style vibrator, Positioning Bar, Positioner, Protector and Original Sportsheet not included
Brand: Sportsheets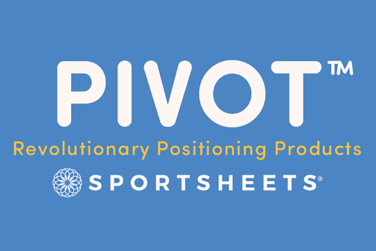 Collection: Pivot
Product Details
Material: Nylon / Polyester / PU Foam
Color: Black