Masochism in May: Exploring the Joy of Finding Pleasure in Pain
By: Emily Fata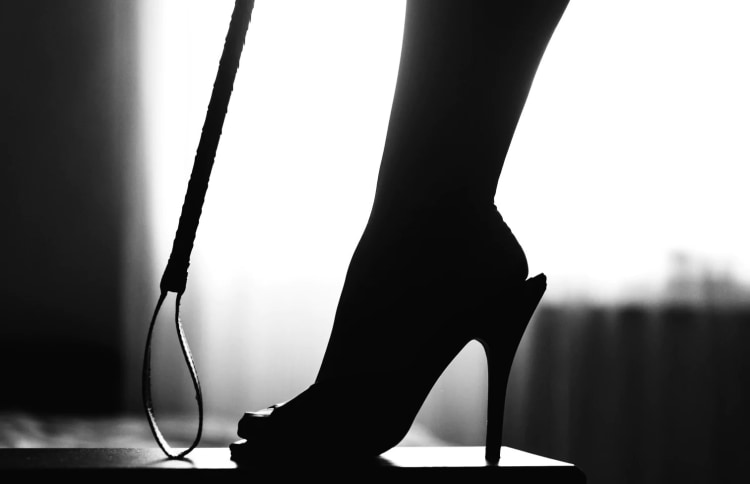 While we recently talked about Masturbation May, this month brings forward another opportunity for us to chat about the joys of sexual pleasure. For the second half of May, we're here to highlight another exciting 'M': Masochism*!
Today, we'll be diving into the true masochism definition in Dominant and submissive relationships, providing masochism examples that you can incorporate into your sex scenes, and sharing our favorite Sportsheets products to use at home or during more exhibitionist play. After all, we have sex toys to fulfill all of your sexual needs.
*Please note that this article refers to Masochism as a consensually acted-on paraphilia/sexual interest and does not refer to Masochistic personality disorders nor Masochistic paraphilic disorders that result from clinically substantial distress or impairment caused by behaviors, fantasies, or urges.
What is Masochism, exactly?
Intentional involvement in an activity that includes being humiliated, beaten, bound, or otherwise abused to experience sexual excitement is known as sexual Masochism. It falls under the umbrella category of BDSM. As a Masochist, when folks who have a propensity for sexual Masochism are forced to endure or inflict harm on their sexual partner(s), they become sexually aroused.
It is critical to understand that this happens between consenting adults who have expressed their BDSM limits and have a safe-word in place, should any party feel unsafe and want to cease all sexual activities immediately.
Defining a Dominant/submissive (D/s) relationship
In Dominant/submissive (D/s) relationships, whether or not Masochistic behavior is taking place, communication in sexual relationships is paramount. For these folks, the link and arousal lie within the power dynamic shared and can be a significant factor in turning yourself on (and your partner).
That said, anyone can be in a D/s relationship, regardless of sex, gender, age, race, or ability; after all, sex and disability are not mutually exclusive!
What are S and M activities I can try?
Curious about how you can incorporate more Masochism into your sex life? Here are three examples you can consider exploring, depending on your and your partner(s)' comfort levels.
Beginner:
Enter the world of BDSM by exploring your fantasies and the concept of power dynamics. You may want to consider doing so through more vanilla bondage and engaging in sensory exploration like nipple play.
Intermediate:
Have your partner bend to every whim with the right tools in hand. Heavy spanking and whipping can go a long way in getting your hearts pumping in anticipation and sheer ecstasy.
Expert:
Explore your kinkiest and most intense fantasies. For folks looking to take things to another, attending a kinky party filled with consenting subs and Dominants may be for you!
Which Sportsheets products are best for exploring Masochistic behavior?
Good news: we have sexy toys for every fantasy. If you're curious about how you can enhance your D/s sex life with our products, look no further than our go-to favorites below.
Leap from coy teaser to relentless Masochist with this must-have kit. It has everything you?ll need to easily create a new fantasy in a fun yet sensuous way. With this in your "arsenal," Doms can take exciting experimentation to the extremes with two sets of handcuffs, a blindfold, and a feather tickler. Long straps on the adjustable bondage cuffs fasten to most furniture, turning any space into a steamy sex dungeon.
Get that eye-widening stinging sensation upon satisfying impact with this air-resistant acrylic paddle. Thanks to 13 die-cut holes, Doms can swing as fast and hard as you want without ever losing the heart-racing joy that comes with impact. Not to mention that each of the tiny holes will leave a distinct imprint on your sub's skin, a temporary branding that they belong to you and your every desire.
With this generously proportioned silicone whip, you will indulge your S&M fantasies to their fullest. Smack your servant into submission, a shocking surprise after caressing them with tantalizing tickles. To complete the ambiance of your Masochistic scenario, add a blindfold, cuffs, and perhaps a ball gag to explore elements of pleasure and agony, power, and trust. Of course, this is just one of many different masochism examples you can experiment with.
Leaving your victim desperately at the mercy of your every whim, this adaptable, comfort-lined ball gag will make your sub feel like a trapped pig. As you have your way with their body, you'll be left savoring every muffled moan escaping their lips.
For a quick, sensual transformation, Dominants can remove the rubber ball gag to transform their naughty companion into a gorgeous collar, with the locking buckle providing safe and secure fastening. Now it's time to parade them around as your little sex slave.
Your wrists and ankles may be bound entirely by this set, but your wildest imaginations and inclination to explore your deepest, darkest fantasies will have been set free.
Squirming is out of the question, thanks to its heavy-duty hardware and snug-fitting cuffs! To properly bind up yourself or your sub, each solid attachment point can accommodate a wrist, ankle, or combination of the two. The cuffs can be clipped together or linked to other bondage gear to increase restraint during play. This is the start of a very fun night.
Whether you're a Masochist who is well-versed and deeply involved in the BDSM community or someone with an inclination for Masochistic behavior seeking to explore the realm of physical or mental Masochism with a submissive partner (or a submissive curious about exploring this with a Dominant partner), we hope you were able to expand your knowledge on the topic of Masochism.
Now, for those who are ready, head on over to our online store to find the next great products to enhance your BDSM practice and take your sex life to the next level. We've got something for all kinks and fantasies.
Are you someone who takes pleasure in other people's pain or, perhaps, someone who enjoys pain on themselves? What are some masochism examples that you've explored in your sexual activities? Let us know your thoughts in the comments below.